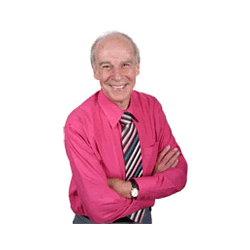 Week Com March 22
On Tuesday I went to Sidcup to interview one of my two favourite TV critics, Garry Bushell, once of The Sun, The People and now The Sunday Star. I was not disappointed – he was in fine form and it's quite a story – and he even sings. His Bushell On The Box was a popular show. Despite the early morning fog that slowed up the Red Jets, so I missed my original train, the day ran smoothly until arriving back on the Island. The bus – or the non-bus to the park and ride – upset quite a few people. We all waited 25 minutes until the park and ride bus arrived. There were buses – but all three were via the Round House. It was not an off-peak time, either. This was just after five o'clock. The next ferry was about to dock but the bus drove off again, as it must have done as our ferry arrived.
Who is my other favourite TV critic? Well – he's an Islander!
Was due to interview Marti Webb in Bournmouth on Wednesday but the lovely Marti was unwell and with it being the opening couple of days of the British tour of Oklahoma I decided it would be better to postpone it and chat to her during the tour. She is coming to the Mayflower with the same show later in the year. So instead, I accepted an invitation to attend the opening night of the Carisbrooke High School production of My Fair Lady. It was my first ever visit to a show there. I left excited by the performance of Oliver Fry as Higgins.
The week itself is proving disappointing with no confirmations of interview requests. Thankfully, nine in eight days recently, has meant I have a nice library waiting to be used.
More progess has been made with the CD of local characters and I am now going to link the interviews to set the scene for the individual guests. Isle of Wight Radio's mid-morning presenter Tom Stroud is giving me some invaluable help in preparing both forthcoming albums.