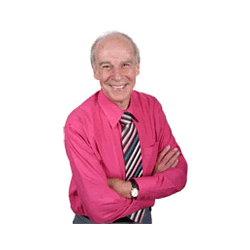 WC JULY 19
Paid my first-ever trip to the Hawth Theatre, Crawley, on Monday to interview Dave Cousins who's been in The Strawbs since 1964. An album they recorded in Denmark in 1967, with Sandy Denny, has just been released on CD for the first time, with many extra bonus tracks.
When I arrived back from Crawley I had confirmation of an interview around ten minutes from home, the following morning. It turned out to be Kurt Ganzl, a New Zealander who had been recommended by several Islanders. What an idylic setting – the Hermitage Court Farmhouse, just under the Hoy Monument. It's a brilliant B and B run by Jayne and Chris Holmes. What has Kurt done in his life? Take a breath – singer, playwright, writer, casting director, the world's leading expert on the history of musicals, race horse owner, theatre critic, broadcaster and showbiz agent. To celebrate a great interview, I went running on the surrounding downs for an hour.(Read what Kurt said about the interview!)
Later on Tuesday I'd settled down at 7pm to watch my son, Sean, appear live on Sky News. It's a regular monthly 3 minute spot he has between 7 and 7-30pm. This is providing no big news story breaks. How unlucky can you get!!! He was upstaged by two of the most powerful men in the world – President Obama and Prime Minister David Cameron. It meant the whole of the 30 minutes was taken up by their live press conference from the USA. Sean was driven home without uttering a word. I didn't hear a word anyway!!! No fool me – I muted out the sound for 30 minutes. That's how I like my politicians. There was some good news in the end – Sean is to be invited back in two weeks and I then got confirmation of a London interview with one of the most successful pop idols of the 70s – but not for too long. His group sold millions of records in a short time.
On Friday evening I went to the premiere of the new local DVD – Growing Up In Shanklin. It lasts 91 minutes and is fascinating viewing and nearly 40 people are featured in it. I am privileged to be one of those – presenting facts about the stars who once came to Shanklin theatres. Congratulations to everyone involved with the production and in particular George Chastney, Bob Ennis, Geoffrey Hughes, Camilla Bull and Richard Priest, who has such great enthusiasm. One of my recent John Hannam Meets guests, 97 year old Henry Appel, remembered wartime Shanklin.