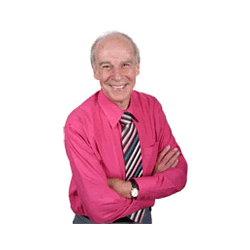 WC. NOVEMBER 1.
In August I met up with legendary British trumpeter Tony Fisher, when he played at the Winter Gardens, Ventnor, in the Kenny Martyn Big Band. We arranged to meet at a future date to talk about his fantastic career, that has involved the Beatles, Sinatra, Bing Crosby and Fred Astaire, Ella Fitzgerald, Bond Movies, Star Wars, The Pink Panther, Bassey, Tom Jones, Johnny Mathis and so many others. It's quite a story and it can be heard on John Hannam Meets early in the New Year. After leaving Tony's Surrey home, on Monday. I headed to Central London to interview Mike Batt. It was a musicians day.
What a frustrating Day on Thursday. I went to Cardiff to interview James Fox, one of the stars from the new stunning touring production of Chess. He's been seen on hit TV series, has enjoyed two chart hits, did well for Great Britain in the 2004 Eurovision and has starred in the West End and on Broadway. The train was 40 minutes late by the time it reached Newport, Mon. We were dumped on the station and had to run across the bridge to get another train to Cardiff. Once in Cardiff, where it was wet, I took a taxi to the New Theatre, saw the show and interviewed James just after curtain down. The return train was late and with no free bus from Southampton Central after 8-30pm, it was a panic to get the Red Jet. I made it with just one minute to spare. It was a 13 hour round trip – and I still enjoyed it. I love Cardiff and find the people so helpful.
Two interviews I've been chasing for many years were both finally offered on Friday afternoon. Keep reading the blog for the first news – once they are in the can.
Completed another busy week by watching a play in Bembridge. Perhaps I will leave it there.