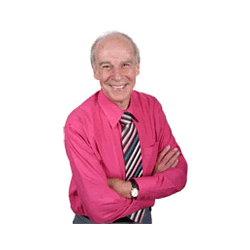 WC JULY 18.
What a way to start a week!!! On Monday lunchtime I realised an ambition of at least 22 years. I finally met and interviewed the lovely Cherie Lunghi, whom I first really saw in The Manageress, back in '89. I could hardly wait!! More recently she has been seen in Strictly Come Dancing, Casualty 1907, Casualty and so many hit series. We had a cup of coffee together – but I'm not sure if it was Kenco?
I went back to the Hertfordshire home of Marty Wilde – this time in the company of Craig Douglas, hot record producer Andy Gray and Mike Reader. Craig and Marty were discussing plans for the Evening With Craig Douglas and Friends on October 6 at the Medina Theatre, Newport. They will sing duets, as well as their own solo songs. Marty is giving his services free to aid his old friend Craig Douglas in the relaunch of his career.
There is some stunning news on Craig, which I can reveal shortly.
Had a phone call from South Africa on Tuesday morning from my old pal Terry Paine, the former Saints and England winger, who was iminent to flying to England for just over a week-long stay. Could I meet him at St Mary's Stadium on Friday at 4pm? I didn't need any persuasion at all and duly turned up to record a super interview. Also met Saints current manager Nigel Atkins for the first time – and was most impressed with him. I will be seeing more of him.
I managed to see 3 shows in just over 24 hours. I came back from my Terry Paine interview and headed directly to the Memorial Hall, Freshwater, to support young Bertie Everson's first-ever show production, featuring himself and five other youngsters. The following day, after some early morning work on my show, I went for a run and then headed to Appuldurcombe House, Wroxall, to see a 2pm open-air production of Danny – Champion of the World, from the Ad Lib Theatre Group. Just had time to nip home to computerise the notes of the show for the CP Theatre Awards before heading off for a 6pm show, at the East Cowes Town Hall, called A Ring of Roses, by Centre Stage School of Performance, for another CP Awards. My first visit to this venue for nearly 40 years.