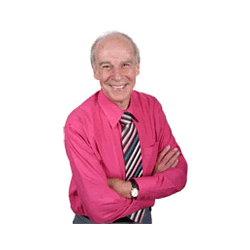 WC AUGUST 15
Joe Longthorne is a real light entertainment legend and he proved just that at Shanklin Theatre on Monday night. The huge audience just stood and cheered at the end of his 105 minute spot. Joe, who has recovered from cancer and other problems, is such an inspiration to others. As well as having a quite superb voice, he can take off so many world famous singers. It was a night that I felt so honoured just to be present. I managed a few quick words with Joe, who was on my radio show last year, just before he dashed off for the late night ferry. Come back soon Joe – you're a real star.
I did a fascinating interivew on Saturday with Zimbabwe test cricketer Henry Olonga. He is such a charismatic, inspirational and positive guy. He also talked about the decision he and Andy Flower made in the 2003 World Cup to wear black armbands to mourn the state of their country and the leaders of the regime. He had death threats and could have been put to death for treason. As it happened, he managed to fly to South Africa. It's an amazing story and can be heard in a forthcoming John Hannam Meets.
On Saturday night I went to IW Radio and Robin Hill's Cinema Under The Stars. I had never seen the Blues Brothers movie before and thoroughly enjoyed the evening out. It was also nice to meet listeners.
Sixties La Babalu DJ Malc Lawrence and the legendary Dave Cannon, who started his career at the Babalu, have both recorded interviews for a forthcoming JH Meets. Luckily, Bernie Cullen didn't turn up!!!!!!