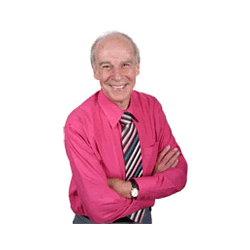 WC NOVEMBER 28.
Met several old friends and made a few new ones on Monday afternoon when I was the guest speaker at the 2011 Conference of the The Royal British Legion Women's Section, Isle of Wight County. Great hospitality from the ladies.
I was so thrilled to see some amazing young performers from Sandown Academy in Fame. I would imagine one or two are likely to be nominated for next year's IW Theatre Awards. A night to remember.
I saw a superb Christmas show at the Nuffield, Southampton. I can highly recommend The Borrowers – a treat for both children and adults – and people like me – who never want to grow up. Julia Hills, from so many hit series, including 2 Point 4 Children, Casualty, Dad, Who Dares Wins and The Archers is the well know star – and she, like the rest of the company – is in brilliant form.
Went to London on Wednesday to interview the 2011 winner of Britain's Got Talent – Jai McDowall. His debut album, Believe, is released on December 12 and in a few days time he is on the Royal Variety Show. A real nice guy with no ego in sight.
Went to Poole on Friday to interview one of my favourite singers – Paul Carrack – who is always so welcome on my radio show. He has released a recent album featuring him with the Royal Philharmonic Orchestra – and its brilliant. He would love to come to the Isle of Wight – and Shanklin Theatre would be perfect.