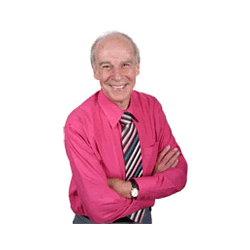 WC MAY 26.
I met one or two old friends at a fish and chip talk and supper at the Binstead Community Centre on Wednesday night. They seemed to enjoy my talk, the company was excellent and the fish and chips nice and tasty. The venue brought back very happy memories of a lovely lady I first me there in the late 70s. It was top actor Celia Imrie and we have been friends ever since. Celia was presenting some awards in Binstead all those years ago.
Recently I was lucky enough to win a meal for two at a posh Island hotel, not far from Ryde – one of the newer ones in fact. What marvellous food but the service and quality of the staff was so disappointing. So many mistakes were made and no one seemed to care very much and none of them were cheerful in any way. My partner was far from impressed but suggested I didn't write to the hotel – particularly as the evening only cost me £3 for two tonic waters.
Saw a play written by Kevin Wilson, who lives on the Island, and was most impressed. The Truth Untold was at the Cowes Trinity Theatre and there were several outstanding performances. Our MP Andrew Turner was there – and he enjoyed it. Made a great remark to me on the way out – but I will keep his secret.
I first met Brian Conley at Sandown Pavilion in 1985 when he came as an unknown support act for Jimmy Cricket, on a summer one-nighter. I rushed around to back stage in the interval and had a chat with him. He was flattered that I even bothered with a support act. I told him then that he was going to be a big star
and he sent me a personal letter thanking me for his first-ever write-up. I still have the letter and Brian has never forgotten it.
The large crowd at Shanklin Theatre on Saturday night were lucky enough to see just how far Brian has come since his last Island appearance. There is currently no-one to touch him in Britain's light entertainment field and he also displayed just why he's starred in so many hit musicals. He can do it all – and his stand-up routine can equal the best of them. I was so glad he even included his fire eating, which he did at Sandown in'85. I managed to spend some time in his company and, as ever, it was such a pleasure. Loved his support act – the very talented juggler Jon Udry. What a hit he would have been in the days of music hall and variety. They love him on the cruise ships. It was an evening to savour – and some of the audience will never forget it!