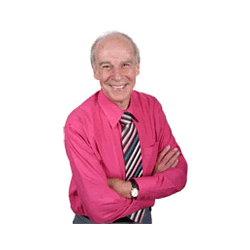 WC DECEMBER 8.
With 8 shows to see in 7 days it was going to be hectic. Monday and Tuesday were taken up by two productions at Shanklin Theatre by the Island's First Act group formed 20 years ago to improve the lives of adults with learning difficulties. They certainly have done that – thanks to the brainchild of the lovely Carol Laidler.
On Monday I saw their Monday group pantomime Sleeping Beauty, which proved a real test for members. It was much more wordy than usual but came alive in the second half with some traditional audience participation. There was one memorable un-scripted moment when the baddie, Fairy Hemlock, was waiting on stage to be overpowered and tied up. They kept her waiting and it brought a smile to her face – and then they finally arrived to tie her up.
On Tuesday night, again at Shanklin Theatre, the Tuesday group presented A Special Gift, written by long term member Anthony Beaumont. It was a modern day nativity and set on the Island. It was one of the best ever shows I had seen from First Act with so many outstanding performances and it worked so perfectly. Barnaby Foster did brilliantly as Joe and even sang Wanderin' Star as he walked amongst the audience. Ross Forde excelled himself as the TV Reporter and their blind member, Aaron Danvers-Jukes, made his best performance ever as a social services worker. There were great classic songs but the two written by Anthony Beaumont stole the show. It was a real team effort. I must admit, I did shed a few tears throughout the show – and I was not alone by a long way.
On Wednesday night I went to the Medina College production of Kabaret. It was going to be such a hard job to follow Miss Saigon, one of the best school productions ever seen on the Island, which won the Best Musical in the IW Amateur Theatre Awards. It proved too difficult coupled with the loss of some of their most talented performers. Once again there seemed to be sound problems.
There was no let up. On Thursday I headed for the Kings, Southsea, to see Aladdin, not one of my favourite panto stories, and interview two of their stars – Antony Costa from Blue and Jade Ellis from X-Factor. They were great to interview and not an ego in sight. Antony is so much more than a member of Blue, as his recent track record proves. Great panto though – clearly stolen by the ageless Aiden J Harvey. He won New Faces back in 1974 – and still looks young – and I don't need to go to Specsavers.
Would there be a day off on Friday? Oh no there wouldn't!! I went to Beauty and the Beast at the Memorial Hall, Freshwater, performed by the New Strolling Players. A different slant on the story and one real contender for the Best Performer in A Christmas Show. One of this company's best pantos of recent years.
A nice rest on Saturday? Not quite – I was up early to see Sleeping Beauty at the Theatre Royal, Winchester. It was an 11-30am show and the first of three for them on that day. Last year I saw the worst panto at this venue I had seen in over 20 years. This year is just the opposite and it is one of the best I have ever seen there. I could have gone again that day. No big names or escapees from reality TV – just a brilliant cast of seven.
The week finished off with a Sunday teatime visit to the Pirates of the Panto show at the Trinity Theatre, Cowes. I have seen some far better pantomimes by the Cowes AODS at this lovely old theatre. You can't beat the traditional favourites.