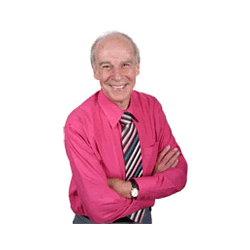 WC December 15
On Tuesday it was the press night for the Mayflower pantomime Cinderella, with Brian Conley and Gok Wan. It's one of the best pantomimes I have ever seen and is very much a high tech production. There is so much great comedy and some outstanding singing. There is also the most amazing real horse I have ever seen on a theatre stage. An evening and show to really remember. I was up at the crack of dawn the next morning to e-mail my review for The Stage.
The next evening I saw a super show at the Sandown Academy -Bring It On. So much energy and enthusiasm and a real team effort.
Thursday was always going to be busy – and it was. Up at 6am and off to London to visit my long term friend Craig Douglas in his Pimlico apartment. I took my girlfriend, Bertie, and met Caroline in Pimlico. We spent an enjoyable hour with Craig and then headed for the Aldwych Theatre, where Caroline is the head of wardrobe on Dance Til Dawn, staring Vincent and Flavia from Strictly. We had a lovely meal near the theatre and then watched the matinee of this brilliant show. Then we had a stroll down The Strand before I headed back to interview another of the stars from the show, Teddy Kempner. Then it was a quick walk over Waterloo Bridge and the train back to Southampton. In bed around midnight.
Friday was actually a day off – and not a show in sight. Saturday was going to be different.
I went to the matinee of the Apollo pantomime, which was an unusual production, and Sherlock Holmes was an odd choice for a panto. It was worth going just to see Dame Paul Stevens!!! I left promptly to head for Ryde St Johns station and go to Portsmouth for my second panto of the day. I arrived early, parked the car and the train was on time. I said hello to the guard as he opened the doors and left the train for a minute or so. All the doors then closed but not the guard's door. I quickly realised, as the door remained open, that the driver had left the guard behind. When we got to Ryde Esplanade the driver was told and he refused to take the train on without the guard. There was around 4 minutes to catch the ferry – and with no guard you could not buy a ticket. There was no way passengers could get to the end of Ryde Pier. I rushed to the Hovercraft and missed it by a minute. Then it was an hour wait for both services. I would not make the panto start. In the end I walked back to Ryde St Johns and drove home oh! yes I did!! Should I ask Island Line for my £1-50 parking refund?
I managed to go back to Portsmouth the next night and make my first visit to the Groundlings Theatre, which dates back to 1750. Strauss did appear there and Queen Victoria also saw shows there. Loved their Cinderella. It was a budget show and beautifully performed by a very talented professional cast. The venue is just five minutes from the Cat. I was not impressed with some of the costumes!!! I had seen 14 shows in 17 days – oh yes I had!! Then it was all systems go to get ready for my two young people to come home for Christmas. Thankfully, they both made it on Christmas Eve. We had a great time but Caroline, who had a London show on Christmas Eve afternoon, had to get back for a Boxing Day evening show in London.
Then it was a few days off – with no interviews or shows to watch. That will all change come 2015.