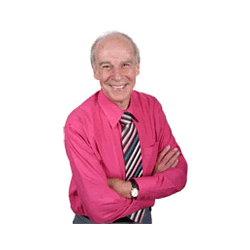 WC December 29.
Not a good start to the week with the funeral of Dave Snodgrass on Monday and Peter Warburton on Tuesday – both at the Wootton Crem. They were non-religious services and very personal to help celebrate the lives of these two popular Islanders. Needless to say there was standing room only at both services. At Peter's there were four very moving in-person tributes, including an inspirational one from his son Steve, which really was a much deserved and fitting tribute, with some wonderful lighter moments. Most certainly a son to be proud of.
.
It was regret that I turned down the offer of a chance to appear on the South Coast's new TV station, That's Solent. My good friend Mark Stewart is hosting a new live Tuesday show in which two guests are invited to review the papers and talk about current affairs. The thought of live television was no problem but the type of show was out of my comfort zone. I have never been associated with any political party and have never been a great fan of current affairs. I do watch the news, mainly on Sky, but do not feel qualified to go on TV and talk about the stories of the day. I would be happy to talk about 40 years of interviewing famous people, having a light entertainment radio show for 25 years and watching up to 80 shows a year. I wouldn't want to talk about any of the party leaders, politics, war zones or other current affairs. I leave that to the experts.
I've always fancied being a toy boy – and had given up all hope!! This all changed on New Years Eve when I had a date, in Lake, with 102 year old Agnes Nelson. What a memory and she looks great for her age. I can't remember the last lady who gave me a box of chocolates – and this was before our interview. Agnes was in great form and the interview can he heard on Sunday January 11 on JH Meets.
We enjoyed a New Year's Day Brunch at the George Hotel, Yarmouth, with two of our great friends, Shaw Taylor and his partner Shirley. It was also nice to finally meet up with the Daily Mail's Andrew Pierce who is also a regular on Sky News, BBC News and Question Time. How great that the hotel's lovely owner, Dianne Thompson, has just been made a Dame. It was great to congratulate her in person. Quite a 'dame' in more ways that one! I don't think some would be clearing the tables in a hotel. A modest gem of a lady.