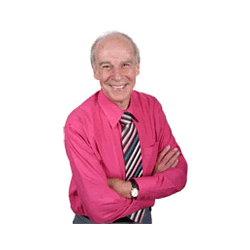 Not too much was arranged for early January. I have planned to try and complete my next book by the end of the month. It started off with the usual aim of 86 chapters. I quickly realised this was nowhere near enough and it is likely to be closer to 120. Hence I have to write more chapters. It's going to be called The John Hannam Interviews – The Wight Connections. It's the third in my planned trilogy.
Thursday January 4 was not a day I was looking forward to. It was the day of the Bernie Cullen funeral. It was quite an amazing service and the Newport Parish Church was full. It was such an emotional occasion and, unlike any other I had previously been to at this church. I am writing a special celebration of Bern's amazing life in the February issue of The Beacon magazine. The family had put together a life-celebration wake at the Newport Football Club, with so much memorabilia on the man himself.
I had hoped the week would finish with a visit to St George's Park to see Newport take on Bradford-on-Avon in the FA Vase. Sadly, it was postponed. I had also wanted to watch Whitecroft Barton take on Alresford Reserves in the Hants Intermediate Cup. The Newport postponement allowed me to see their match, on a perfectly playable pitch. Sadly, they lost on penalties.
I am making enquiries about possible interviews and not making too much progress. There is never much happening at the start of a new year. Joe Brown will be the first. Looking forward to that.
Just heard that an interview I am doing on stage with Melvyn Hayes, during February, in Rickmansworth, is likely to be filmed for the Talking Pictures TV channel.