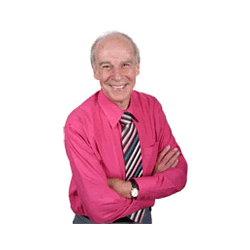 Monday did not get off to a good start. I had been up early writing my new book and was due to meet Melvyn Hayes at 11am. I had not looked outside and as I opened the back door, to start my journey, I noticed my back garden was flooded with sewage from around the area. It was such a poor day for weather and Southern Water were so busy. Thankfully, it was all cleared up by around 6-45pm. The guy who came from Dyno-Rod was superb.It has been a recurring problem for 40 years.
The following day was most enjoyable. I headed for London's Wise Buddah Studio to record an interview with Joe Brown. As ever, Joe was in great form. Listen out soon for a new podcast. These can now also be heard on YouTube.
On Friday I had to go into St Mary's to have my pacemaker battery replaced. The operation took around an hour. They are replaced every ten years. As ever, I was so well looked after at St Mary's.