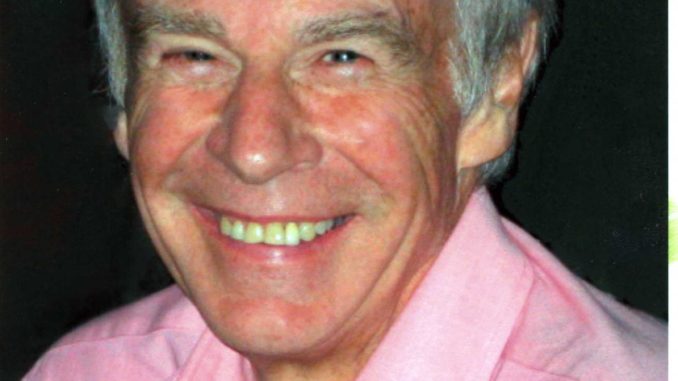 The week got off to a real sad start with the death of Ken Dodd. I have such happy memories of our 1996 trip to Hunstanton to interview Ken. Heather and I took a good friend of Ken's, Mimi Law, who lived in Ryde. Her late husband, Billy Whittaker, played pantomime dame to Ken on many occasions. Ken was so kind and his partner, Anne, who he married just before his death, was such lovely company. The show lasted around 5 hours and then he invited us down to his dressing room. He kept going for another hour and we left around 1-30am. Ken suggested the night was still young but we had an early drive back just a few hours later. A day to remember.
It's not been a good week. The day after the sad loss of Ken Dodd, came the news that Jim Bowen had passed away. I interviewed Jim at least three times and he was always such a pleasure to chat to. He had no swank or ego and was just grateful for his success. Frank Carson used to tease him and he loved it. I last met Jim at Warner's Bembridge Coast and we sat in the foyer to do the interview. Punters loved him and just stood there and watched or listened. I thought he was super, smashing and great.
Had a great time on Tuesday afternoon at the Broadway Park Hotel, Sandown. They had a special afternoon tea in aid of their major charity, helping Alzheimer's sufferers, and I was invited to talk and sell a few books. Those holidaymakers who attended were very attentive and seemed to like my talk. I'm thrilled to have been asked to go back next week.
We went to the Salisbury Playhouse on Thursday to see a wonderful play called Quartet. It was a full house and the cast of four received a great reception. I had two friends in the show, Sue Holderness and Paul Nicholas, and I was delighted to interview them both before the afternoon matinee. As ever, they were great to meet and interview. I spotted one or two from one of the best Island amateur theatre groups. They are hoping to do a version later in the year. There was still some police activity in Salisbury and helicopters flying overhead. Teresa May was in the city at the same time but had more important things to do than visit the theatre. I bet she would have enjoyed the show.