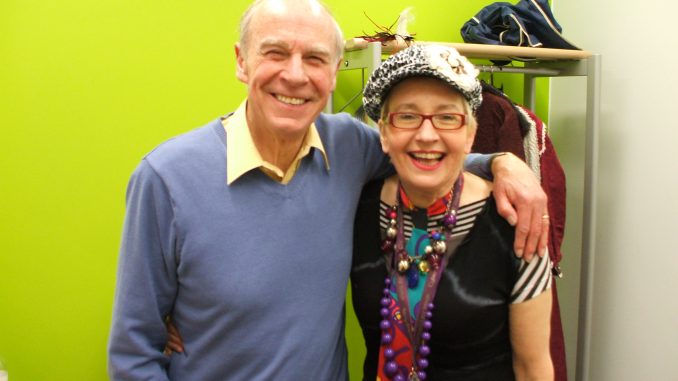 I was very sad to hear about the death of Eric Bristow. What a character he was? I interviewed him at least three times and the last time was in 2007, at the Yarmouth Social Club. He was such a joy to chat to and had endless stories. He was an unforgettable household name with darts followers and beyond. During his eventful career, that included five world titles, everyone knew who he was. He flourished in a great era for darts. They had so many great characters at that time, including John Lowe, Jocky Wilson and Bobby George, to name but a few. Sadly, there are not the real characters in the sport anymore.
I was fascinated by the Tuesday night TV programme Last Laugh In Las Vegas. Amazingly, I had interviewed every British act in the show. Some I know as friends. I was not impressed by the American producer. It was such fun and I loved some of the banter and antics of the ageless British stars. It was no surprise that Jess Conrad wanted the room with the biggest mirror. I felt a bit for Bobby Crush, who I've known for many years. He was clearly unhappy. I can barely wait for episode two. My good friend, Su Pollard, as ever, is great entertainment
It was such a pleasure to go to the Newclose Cricket Pavilion to see the amazing Barry Price local photo collection. I was also delighted to be invited to sell some of my books to aid his special charity from this event, The Air Ambulance. I sold more than I expected, which is always a bonus. I was happy to give their charity £3 per book. When I arrived on Sunday morning every car park space had been taken up. There were people everywhere. So nice to meet many old friends. Congratulations to all of those involved with the day.