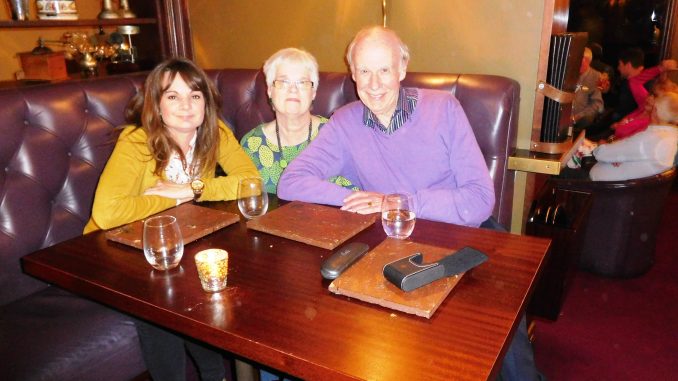 On Monday we left Chester at 9-45 am and arrived back in Godshill at around 5-15pm. It was not feet-up time after our long drive. We headed out again 30 minutes later to attend the First Act production at Shanklin Theatre. This one was called First Act's Ruff Guide To Shakespeare. I would have been so sad to have missed another gem of a show. I have shed a tear at every one of their productions, so far, and this was no exception. The progress these adults with learning difficulties have made over the past years has been quite staggering – and this one most certainly proved that. To see them all enjoying themselves on stage is like a real tonic – better, in fact. I, wisely, decided to write my County Press report the next morning. It should soon be seen in their Weekender.
On Tuesday I was treated to a lunch on Bertie's birthday. It must have been the tip for driving her to Chester and back. I must say, driving up north is not so enjoyable as it was when we had family holidays, back in the '70 and '80s. I suppose age has something to do with it – and even more cars on the road.
On Wednesday it was great to catch up with my old friend Brian Conley at Shanklin Theatre. We were friends before he was famous and I gave him his first-ever newspaper write-up, here on the Island, back in 1985. We always enjoy meeting up and I was finally able to give him a copy of my latest book, which includes a chapter on him. He was brilliant onstage and, as ever, got a great reception.