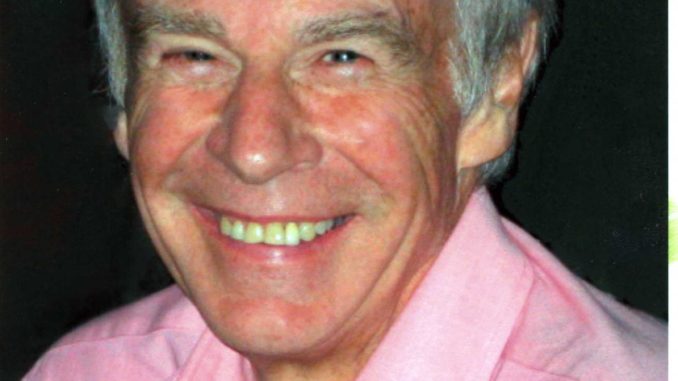 On Monday I did my longest run for several months. It was across the downs from Brighstone to Carisbrooke, near the Rowridge mast. It was hard work but great fun and so exhilarating. I saw just two people in the 90 minutes. There had been several thousand there the previous day, via Walk The Wight.
Tuesday was such a memorable day. I went to Chichester to interview the legendary actor Oliver Ford Davies. He's been on our television screens for 50 years and has appeared in so many top class live theatre shows. His most popular TV series was Cavanagh QC, which starred John Thaw. Oliver was featured in all the 24 episodes, as Peter Foxcott, the head of chambers. Many remember Oliver as Sio Bibble in the Star Wars movies. It will soon be online and on YouTube. He's in The Chalk Garden at the Chichester Festival Theatre from May 25 to June 16.
I went to Shanklin Theatre on Thursday to meet one or two old friends who were appearing there in Seriously Dead. I interviewed Tommy Cannon and Billy Pierce and caught up with Leah Bell. Tommy is coming back, with Bobby Ball, for another show on August 31. This one includes Cannon and Ball, Johnny Casson and Stu Francis.
Delighted to say that Ruth Gemmell, from hit series like Bad Girls, Home Fires and the movie Fever Pitch, has agreed to appear on JH Meets. Looking forward to going to meet her at Bath Theatre Royal, where she is currently appearing. She has been on my show once before.
In the 60s I used to swoon over a very famous actress, who made some huge movies. Imagine my delight when I arrived home to find a message from her on my answer phone. She has agreed to an interview. All will be revealed when it is confirmed. I am trying to remain calm – until she rings again.