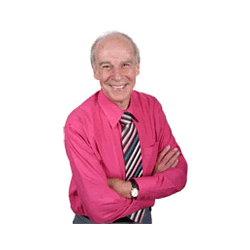 My new book is progressing well. There is already so much local interest, as it is about Islanders. The cover is currently being designed and the final photographs are being chosen. It will be published in early October.
Had a great Wednesday evening when I went to talk to the Newport Parish Ladies Group. It was a very enjoyable evening and my partner and I were made most welcome. They seemed to enjoy my talk. I do love giving talks to local groups.
I now also have been attending some charity events. These are not talks but I sell my books and donate money from each book I sell to the chosen charity. These have been very successful.
Managed to get to Ventnor's Southern League cricket match on Saturday. If only they could have held on to their catches. The guy who scored a century for Hook was dropped three times – and they were easy catches. In the end, the Island side were well beaten. It was great fun to watch Ventnor's captain, Chris Russell, hit several sixes right out of the ground. One landed in the road, another in the Botanical Gardens car park, one hit the pavilion and another lodged on the roof of the building. A little more patience and he would have scored 100. He was into the 70s.