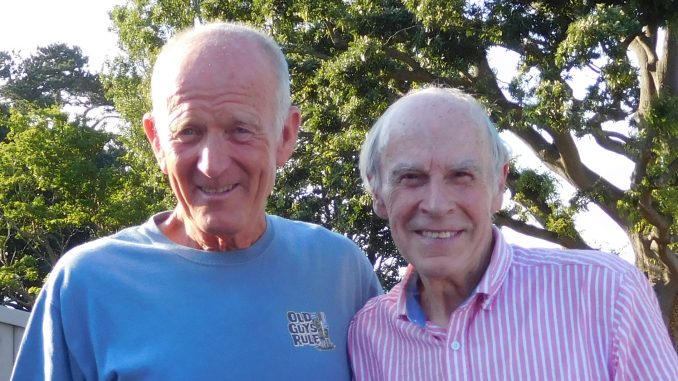 Monday had a brilliant start to the week. I went to Bembridge to interview legendary diver MARTIN WOODWARD. This was about his career and how he discovered the SS Mendi,back in 1974. He can already be heard on my latest Jack Ellis podcast and he will be having one of his own in a couple of weeks time. Fascinating man.
Martin also became the guinea pig for my latest recording equipment. I was able to make him the first person to be interviewed on my new Zoom recorder. This will be used as an extra recording facility.
I had some exciting news from Emily Wells at Isle of Wight Radio. My podcasts can now be heard on several of Britain's leading sites. These now include Anchor FM, Spotify, Player FM, Listen Notes, Radio Public, Pocket Casts, Castbox, Stitcher and Mixcloud. Just put John Hannam Meets into any of those sites and the interviews will come up.
The end of the week also ended brilliantly when I saw Ventnor beat Sarisbury Green with the penultimate ball in their Southern League cricket match at Steephill. Thrilling stuff – and the company is so good.