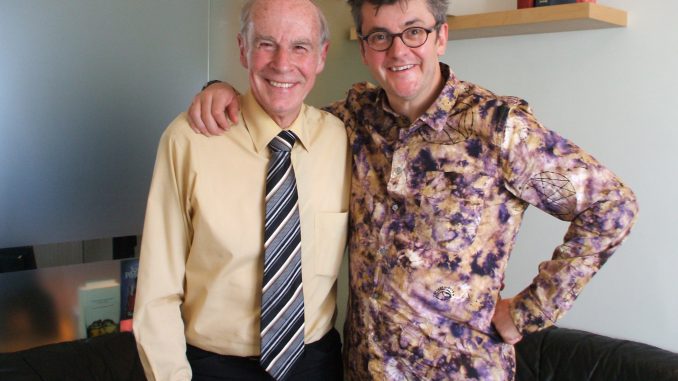 Delighted to learn that many more people are now able to listen to my podcasts thanks to Isle of Wight Radio, who have made them available on so many popular podcast sites, including Spotify, Anchor, Apple Podcasts, Google Podcasts, Breaker, Castbox, Pocket Casts, Cloudmix and Radio Public. You can register at their websites and get to listen to my podcasts free of charge. It's quite exciting.
Songwriter Les Reed, a gem of a man, who wrote Delilah, The Last Waltz, There's A Kind of Hush, I'm Coming Home, Winter World of Love, Love Is All and hundreds of others has been a good friend of mine for many years. I have been searching for the vinyl album that Connie Francis made, back in 1969, called Connie Francis Sings The Songs Of Les Reed. Les couldn't help and it had not been released on CD. When I was at school I used to write to Connie Francis. Luckily, there were two online. One was £96 and the other was £11. I chose the latter and don't regret it. I saved myself £85 and the condition is very good, considering it is 49 years old.
It was quite a week. When I interviewed Island farmer Sylvia Jones, back in the '90s, she often talked about a 1939 movie that was made on her father's farm. It starred James Mason. They used her father's car as the police car, their caravan, which is an important part of the story of the movie, which was called I Met A Murderer. Sylvia remembered going to a special late night screening at the Regent Cinema, Freshwater. I did try and buy a copy via the internet but my money was taken but I never got the product. I am still interested in purchasing a copy. The exciting finale was filmed at Whale Chine. Luckily, I managed to see the movie on YouTube. It was a terrible copy but at least I have now seen it. The local interest made it rather special.
Had a couple of brilliant runs in Brighstone Forest. I can run for 75 minutes and only about five minutes are in the sun. Perfect for runs on hot days.
Interviews are quite slow coming in at the moment but this always happens in summer. Look out soon for my new interviews with Paul Jones and Tommy Cannon.
Look out for my interview with Joe Pasquale in the August edition of The Beacon.