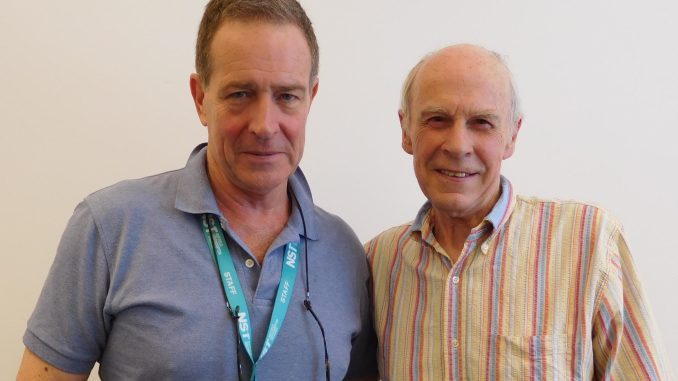 On Wednesday I nipped over to the brilliant Nuffield City Centre Theatre in Southampton to interview one of the cast of SS Mendi, Jack Ellis. I had interviewed him before and met him in one or two shows. He is most famous for playing the evil Jim Fenner in Bad Girls and Harry Mason, the dodgy bookie, in Coronation Street. This time I was keen to chat about the brilliant new SS Mendi play. I am sure, following its world premiere in Southampton, it will go on to become a hit all over the world.
On Thursday it was a sad day. We attended the funeral of the lovely Terry Lewis. I had known him for many years and had interviewed him for the IW Weekly Post, back in 1982. It was a full house at the Crem and the wake was at Osborne Golf Club, where Terry had been a member. He lived in the grounds of Osborne House many years ago, when his father was the physio for the former convalescent home for ex-service personnel. His brother-in-law, Paul Woolford, gave a brilliant eulogy.
I was talking to my partner Bertie at the White Lion, Arreton, about my excitement at my forthcoming Tuesday interview with one of the most famous faces of the '60s. I fell in love with her the moment I saw her first movie. Then my phone rang – and it was her. The interview is now rescheduled for September. I can hardly wait.