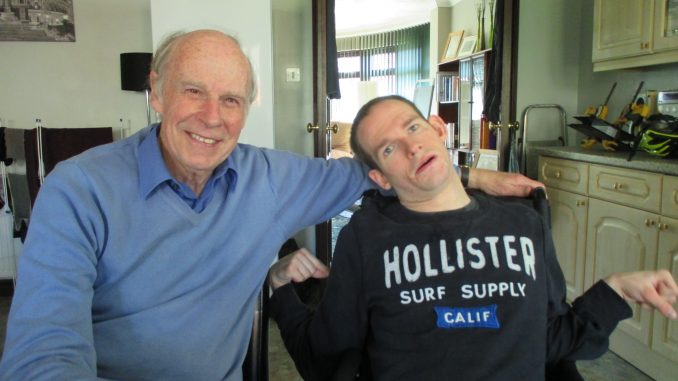 News came through of two spots for me at the October IW Literary Festival at Northwood House. On Thursday October 11, I will have the honour of interviewing the amazing Josh Barry, at 4-15pm. (We are pictured together). His young life has been so inspirational. Following our interview, I will have my own spot to talk about my life, on and off the Island, and my new book The John Hannam Interviews – The Wight Connections, which will be on sale at the event.
Currently I'm working on the mock-up edition of my new book, which I have received from the printers. I have found a new reader who is trying to spot any more errors before it goes to print. She is working well. Some of the coloured pictures have been altered and one substituted. If all goes well, the book will be available from October 3.
Another of my favourite actors has said yes to a West End interview. I first saw here in Bergerac many years ago. She's been in a major soap since then.
With the new book currently on my mind, I have now made serious plans for two more books. One will be in the John Hannam Interview series and the other something completely different. I love to have future projects in mind.
I am so excited that my interviews can now be heard in more places than ever before. John Hannam Meets can now be heard on all the top podcast sites. These include Anchor FM, Spotify, Apple Podcasts, Google Podcasts, Breaker, Pocket Casts, Radio Public, Stitcher and Castbox. They can be heard on computers, phones, tablets and other modern devices. I can't believe it. Just put in John Hannam Meets and see what happens.
What a fantastic end to the week. I went to Steephill on Saturday to watch Ventnor take on league leaders Bournemouth, in a Southern League division 1 match. The local side thrashed them by over a 100 runs. A brilliant performance and pace bowler Chris Russell took 5 for 23.