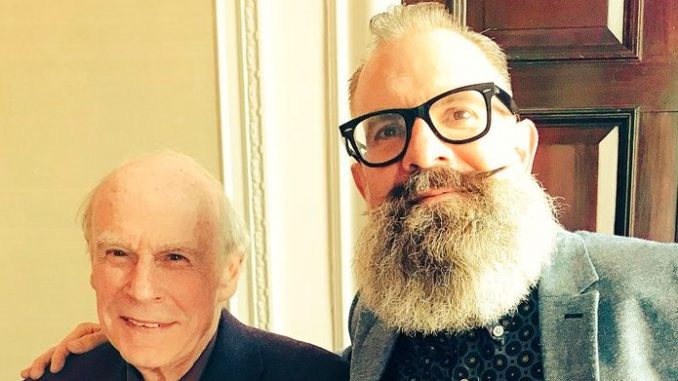 I had a brilliant Monday. I went to London's Grand Connaught Rooms to attend the ERT Awards for 2018. They are Britain's leading magazine for the electronics industry. It was the first time I have ever been. There were around 200 people there from both the retail trade and the manufacturers. It was even more special as it was hosted my son, Sean, who did a fantastic job and he was virtually on stage for the whole time. I was very proud of him and I know his late mother, Heather, would have also felt the same. I certainly had a few emotional moments watching him on stage. Sean is the magazine's editor.
Went to a quite outstanding evening on Tuesday to celebrate the first ten years of the new Shanklin Theatre era. It was such a brilliant night. The history of Shanklin Theatre was plotted on screen and there was some great live entertainment from local groups. Very skilfully put together and congratulations to all who were involved. Sad that Vic Farrow, who has done so much to get the theatre back on its feet and prepared for the future, was ill and could not attend. He was certi9anly missed.
Had a very successful book launch at Shanklin Theatre on Wednesday night and everyone seemed to enjoy the evening.
Had another launch for people who are in the new book – and their families – at the Apollo on Friday night. Crisco was the surprise on-stage guest. Another evening that was well received. Thanks for the many messages and phone calls that I have received since the event. I am so glad people enjoyed the evening.
Prior to Friday night's event I had had a successful morning book signing at the County Press office. After this I was honoured to be asked to do a sporting eulogy at the celebration service for the life of an old cricket mate, the wonderful Vic Lewis. Such a sad loss. The love for the genial Vic Lewis was very evident at this event held, appropriately, at the Newclose Cricket Ground. A couple of good cricket teams could have been formed from those who attended.
Enjoyed a book signing on Saturday morning at Glyn Morgan's of Shanklin. Thanks to Paul Topping for including me, live from the shop, on his Saturday morning live show on IW Radio.
Stopped off at a nearby garden centre on the way home for a quick snack and somehow we managed to down the worst soup we have ever tasted. It was a kind of putty mushroom. It was raining and the café part was very cold.
The best news of the week came on Wednesday with a phone call from my son Sean. It was to say that he and his lovely wife, Susie, are expecting twins. That wonderful news was one of the greatest moments of my life.