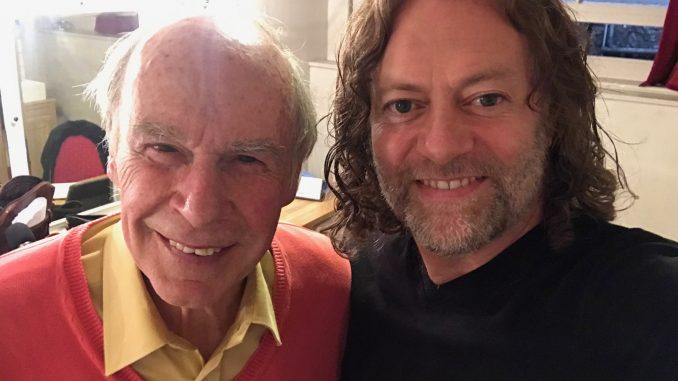 Went to Brighton on Wednesday to interview two of the stars from the hit touring show of Evita. This comes to the Kings, Southsea, from November 13 to 17. Glenn Carter (pictured), who plays Che, and Mike Stirling, who is Peron, were both in great form and have wonderful stories to relate. Listen out soon for both interviews.
On Thursday I exchanged my car at Whitwell. I now have a black Ford Focus. I am very pleased with it and am currently learning to use all the gadgets. I have also had to order more of my new books. They are selling quite fast and Christmas is approaching. I have a few signings before then. The early feedback has been amazing.
On Saturday we had a great night at the Memorial Hall, Freshwater. The Elderberries always produce a feel-good show and this one certainly was. It was another of their Sounds of the 60s. They also had a new member on stage – a great local lead guitarist called Phil Edwards. He added a new dimension to their music. It was a full house and congrats to Bob Everson, Janet Haire, Dorothy Green, Mark Handel, Steve French, Phil Edwards and Toby Elliot. Amazingly, they raised over £1000 for the West Wight Sports and Community Centre. It was a full house of close on 200 people.