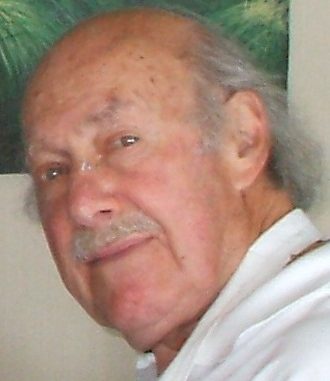 Went to a play reading at London's Jermyn Street Theatre on Tuesday. It was a brand new play written by the late former Islander Larry Holofcener  (pictured)and Giles Cole. It was called The Big Sleepover At The White House. I loved it and it has so much potential. This was so much more than just the first play reading. The acto0rs went far beyond just readi9ng the script. Their input was immense. Mind you, among the cast were Patrick Ryecart, Nichola McAuliffe and Graham Pountney. My invitation came from the wonderful Julia Holofcener.
On Thursday I interviewed the only original American rock 'n' roll star  still playing regular gigs. Charlie Gracie was on the Island for a couple of days. What a story he's got! I have known him for over 20 years. He had the original hit recordings of songs like Butterfly, Fabulous and Wandering Eyes. In 1957 he toured Britain and appeared on Sunday Night At The London Palladium and Six-Five Special.
On Friday, the day of his Island gig, I just had a feeling I would up with him, his wife Joan and their driver during the day. It was quite eerie. We bumped into them in Sainsbury's Newport store.
There has been an amazing response to my recent podcast with Laura Main, one of the stars of TV's hit series Call The Midwife. She currently touring in the show Shrek The Musical.