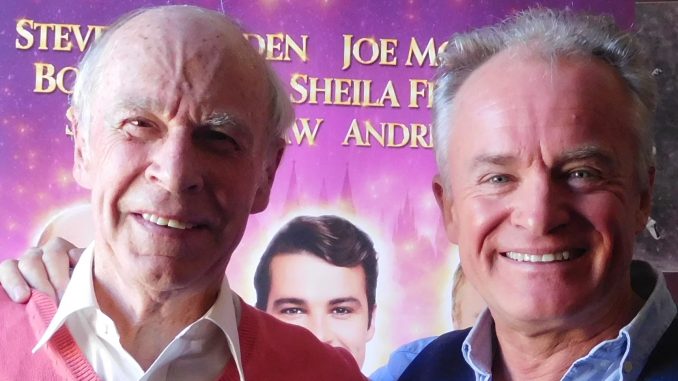 On Monday I completed my article on Bobby Davro for The Beacon and then got down to writing more chapters for my next book. I've just completed chapters on Roger Mazillius, June Ring, Gary Bachelor and Lauri Say.
On Tuesday three exciting interviews were confirmed – and two involve a nice away day to Brighton.
Went to Brighton on Thursday to interview two of the star cast from the new touring production of Abigail's Party. Loved the play which comes to the Nuffield Theatre, Southampton, from February 11 – 16. I interviewed Vicky Binns, who played Ollie Reynolds in Emmerdale and later appear in 500 episodes of Coronation Street, as Molly Dobbs. I also chatted to Daniel Casey, who played Sgt Gavin Troy in the first 30 episodes of Midsomer Murders. He's also appeared in all three major soaps.
I love watching non-league football and on Saturday decided to go and watch the Southern League match between league leaders Moneyfields and third placed Yate. The Copnor-based team had not lost for 20 games. Yate ran out 2-1 winners in a very exciting game. Such an easy journey. The bus from The Hard stops about five minutes walk from the ground. As ever, found a few people to talk to.
The following day I completed my fourth walk to Newport, across country, in the past two weeks. I am not allowed to run at present, following my recent eye operation, but I can fast walk. This one was the fastest so far – 1 hour 35 minutes. On the whole walk you cross just two roads. Usually I get overtaken by a runner which is rather frustrating.