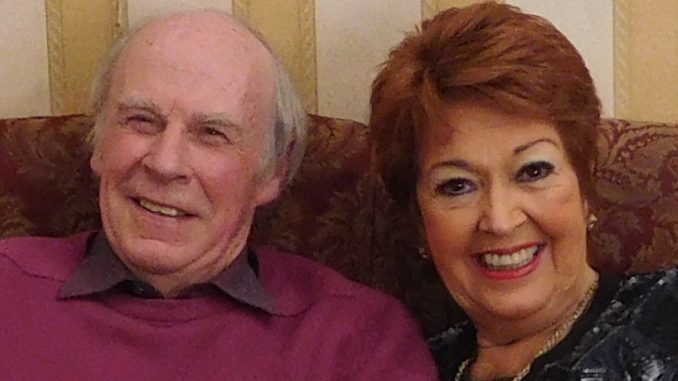 Had a delightful Tuesday evening when I went to talk to the Shanklin WI. I was given a such a warm welcome and the audience were so appreciative. They were so different to my last audience in Cowes in the run up to Christmas, which was not a WI. They were interested and very respectful. There were several questions and one wasn't can we have a free book for our raffle.
On Thursday we went to the Calendar Girls Musical at the Mayflower, Southampton. It was a matinee and 2300 people were present. It was such an enjoyable afternoon and the calendar photo session was better than the movie and the straight play, It was also very shrewdly put in a different sequence which worked better.
That was not all – after the show I interviewed two rather lovely ladies, who were both in it. Chatting to Denise Welch and Ruth Madoc made it a rather special day. Listen out soon for their podcast.
Spent a while on Friday morning signing 50 copies of my latest book – The Wight Connections – which are now being sold on the website of the Talking Pictures TV channel. This is very exciting. At this stage, it looks as if the book might well sell out before the follow-up is published in October of this year.
My week ended watching a local Hampshire Intermediate Cup game between Whitecroft Barton and Brading. This is real football – and no money is paid out to big time mercenary players who show no loyalty at all. These two teams gave plenty of effort and the tackles were tough but players just dusted themselves down and got on with the game. The company was good and so was the half-time cuppa. Whitecroft won 2-0. I was home in ten minutes, too.