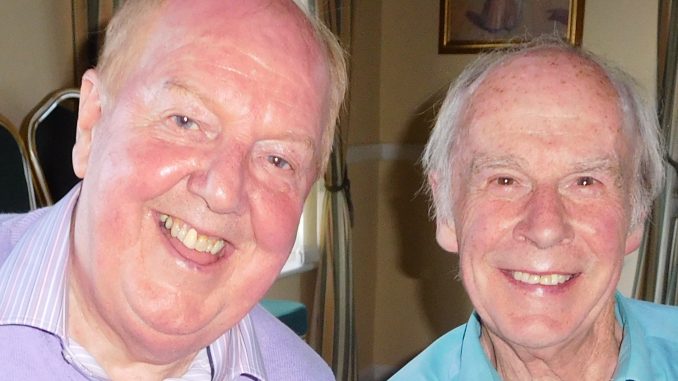 Early in the week it was a hospital and optician appointments.
Then on Wednesday afternoon I went to Shanklin Theatre to catch up with my long term friend Jimmy Cricket and his wife May. They presented an excellent afternoon variety show and those who went had  wonderful entertainment – and not  rude joke or swear word in sight. Sadly, Jimmy is now one of the few light entertainment stars still doing this kind of show. He's a great guy both on and off stage.
I did have one slightly embarrassing moment. He gave me a lovely box of chocolates and I casually mentioned it was like a birthday present – as mine was the next day. He told the audience and they all sang happy birthday. Luckily, I was to the back of the theatre.
I did have an extremely good birthday. Super presents, a great meal at the Buddle, Niton, and the confirmation that someone I really wanted would pen the foreword to my next book.
On Friday I was delighted to see the County Press had included my article on Laura Michelle Kelly.