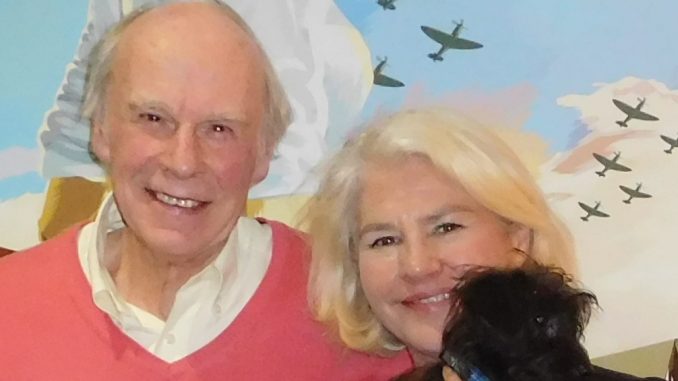 Going full steam ahead on my new book and still changing the names of the 100 people who will be featured. So far, 71 chapters of the 100 have been completed. Still searching hard for pictures of Lord Ronnie Morris and Roger North.
Been planning a few future interviews during the week. No response to a couple that I particularly want. Hopefully, I will get some good news quite soon.
Saturday was a most enjoyable day. I went to see The Shadow Factory for the second time. This fantastic show is back at the Nuffield City Centre Theatre in Southampton, which is so easy to get to. Loved the show, set in wartime Southampton where they build Spitfires, and I interviewed the lovely Denise Black, who stars in the show. In fact, the whole company star in the show – and it's so emotional. The City Centre Theatre is right opposite Guildhall Square.
Felt energetic on Sunday and ran to Newport from Godshill, across country. I enjoyed it more that my left hamstring. Luckily, it never went. Got the bus home.