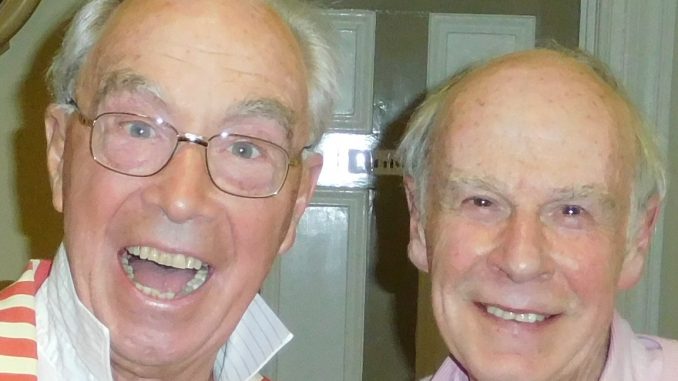 I was delighted to finally complete the final chapter of the 100 featured in my new book. My celebration was short lived. I found I only had 99 in my computer. I had ticked my chapter on Jamie Lawrence but it was only because I had a photo of him. He has a remarkable story and I am planning to write it very soon.
On Thursday I had a great day in London. My partner, Bertie, was hoping to make the trip with me but had been ill in the night and it was wiser for her to take it easy at home. We kept in touch throughout the day. I met up with my long-term friend, Celia Imrie, at the Electric Airwaves studio and we had such fun recording an interview. I dashed from there over to Pimlico to meet up with another great friend, Island born singer Craig Douglas. Sadly, his health problems mean he can't perform anymore. I have managed to talk him into making a rare stage appearance at the Talking Pictures Film Festival in St Albans. I will chat to him live on stage at this sold out event. I am also thrilled to be interviewing Marty Wilde earlier in the day.
I had a great early Sunday evening interview with Bernie Clifton following his performance at Shanklin Theatre. I don't think we'd met up for around 25 years. It just seemed like old times.