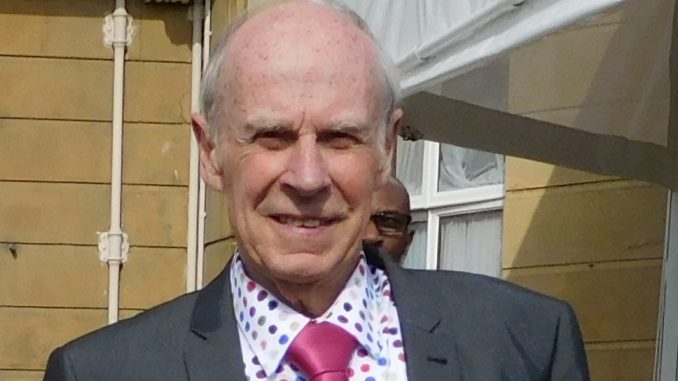 The week was really dominated by my visit on Wednesday to the Buckingham Palace Garden Party. My invitation had completely taken me by surprise and it was just going to be a day to enjoy. I took my partner, Roberta, and we arrived at around 2-20, as the gates opened at 3pm. We chose not to enter by the front gates but to go to one of the other entrances, where less queues were likely. There was still a huge queue at Grosvenor House Gate. We waited for around 20 minutes before they opened the gates early. There were around 7000 attending the event and it was a lovely walk through the gardens and by the pond to get to the famous lawn.
We quickly found seats, as we were tipped off to do, and enjoyed the lovely picnic tea. Just being there was a rather special feeling. The national anthem played and Prince Charles, Camilla and Princess Anne arrived. They were due to meet special guests. We did manage to get a close look at Charles and he seemed to be enjoying himself. We had a look at the permitted parts of Buckingham Palace and enjoyed a stroll around the gardens eating our special ice creams tubs. We were flattered to be told several times how well dressed we were. We had decided to wear smart casual, as suggested, and not top hat and tails and other formal stuffy attire. Many of the ladies looked stunning in a colourful array of dresses. A few couples had really gone over the top by wearing clothes not suited for a garden party – with a little too much swank.
The staff were so helpful and the food was just superb. The mobile toilets were impeccable. We left by the front entrance to make our day complete. We were there for around 3 hours.
It was indeed a week for firsts. On Saturday I attended my first-ever gay wedding, at the Landguard Manor, Shanklin. Cliff and Martyn are a most delightful couple and there were many present for what was a very noisy and colourful occasion, with the odd emotional moments. It was held in the garden and the weather was perfect. I went back later in the evening wearing my bright pink trousers, which suited the theme colour of a most enjoyable day. Only one disappointment – the microphone at the ceremony was faulty. It had more than a touch of the Norman Colliers.