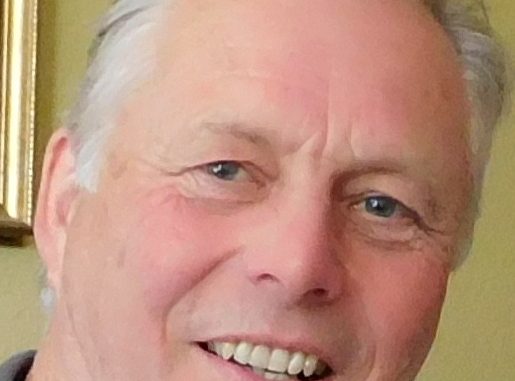 For the first time ever in my long life I have hired the services of a physiotherapist. Matthew Ohren has been charged with getting me running again. I have had a muscle problem with my left leg for a month or two and am frustrated at not being able to run. I have been running for 60 years. I am confident he can do the trick.
On Wednesday I met up with my old friend Wesley Maughan, who grew up in Cowes and went on to play football for Southampton, Reading and a few non-league teams. Since his football days, he's enjoyed a very successful business career. I met him after a Cowes Secondary class reunion at the Royal Ocean Sailing Club. He is now writing a book and has asked me to take a look at it.
I always like calls from actors. On Friday morning I received an early call from Seaview's Graham Pountney (pictured). He's been coming here all his life and we are old friends. He's been in many top TV series including Peak Practice, Hannay, New Tricks, EastEnders and Goodbye Mr Chips. He was a regular in Howard's Way. He played powerboat driver Mark Foster. He is bringing his own production of Summer Love, from his Revival Theatre Company, to Newport's Quay Arts Centre on June 26 and 27. This show includes two short Anthony Minghella plays called Hang Up and Days Like These. I interviewed him just a few hours after his phone call.
On Saturday I went to Winchester to support the Island's Whitecroft Barton football team in the final of the Hampshire Intermediate, which they won two years ago. Not so successful this time. They lost 4-1 to a very good Southampton-based side called Bush Hill. It was a great day out by coach – and it was good to make a hasty getaway from the ground. I'll leave it there.
On Sunday it was an honour to be invited to Shanklin Cricket Club to see the unveiling of the new superb seat dedicated to one of their finest cricketers from past years, the late David Porter. He did so much for the club and continued after he gave up playing. Loved the company – and the cream tea and the cakes. Got home in time to see Hampshire win their cricket semi final and the Island's Dan Butler score the first penalty in his Newport County's win at Mansfield. The final is at Wembley.