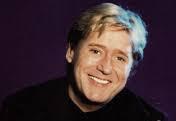 Had a fascinating Monday morning when I had coffee with Greg Bailey, who now works for the family business, The Bailey family own the glorious Royal Hotel in Ventnor. It was so nice to run into a broadcasting legend, none other than  Chris Carnegy, who has worked for the BBC for many years. Many years ago he was involved with IW Radio. It was so nice to catch up. He was just checking out after staying at the hotel for a few days. Not so long ago he was the manager of Radio Solent. I also had memories of interviewing Sheridan Smith at the hotel back in 2012. What a day that was! I'd relive that any time.
Had lunch on Tuesday with a lovely lady called Judy Rollins, who lost her husband, Brian, a good friend of mine, just a few months ago. Hopefully, I cheered her up. I love a good old chat.
Went back to my old church, the East Cowes Methodist Church, on Thursday for a coffee morning. It was full up and so great to meet up with old friends and make a few new ones. I hope to go back with my new book in early October and also for a future talk for their ladies group.
Was saddened on Saturday morning to hear of the sad death of Joe Longthorne (pictured). What a performer. Heather and I spent our 25th wedding anniversary at a Sunday Night At The London Palladium TV show. Joe was sensational that night. I finally managed to interview him at Warner's Bembridge Coast Hotel in 2010. It took a long time to obtain but was well worth the wait. I spent a couple of hours in his company. One of the greatest performers I have ever seen. What a life he lived – on and off stage. A lovely man.