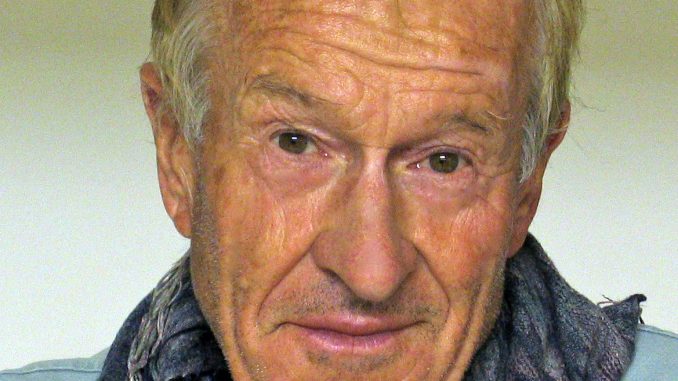 I received the exciting news I had been waiting for. How could I follow Dame Judi Dench? There were rumours another huge British actor may be happy to be interviewed. That has been made positive news and I head for London in November. I can't believe it. All will be revealed soon.
Having been born in East Cowes one of the few places I had never been was Springfield House, the former convent. That wish actually came true on Thursday when we were given a guided tour. Such an exciting morning.
We moved on the the Lake Garden Centre and as we arrived a couple were looking at my new book, which was well displayed, and when we left two more people were looking at the book. I was quietly a little excited.
I was flattered to open a photographic exhibition on Friday night at Dimbola, Freshwater Bay. It was a superb evening and the exhibition is now on. The photographs are all by five former Fleet Street photographers – David White (pictured), Mike Maloney, Larry Ellis, John Cleeve and Bob Aylott. Sadly, Bob was indisposed but the other four gave some wonderful memories of their successful careers. There are some brilliant photographs on view. For the first time ever, Dimbola have also taken all four of my books.