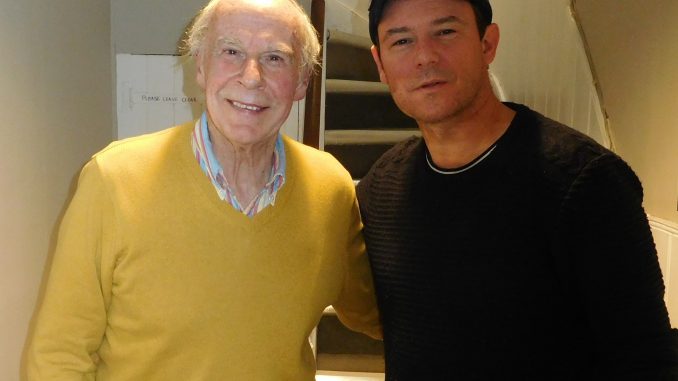 On Tuesday I did a eulogy at the funeral of the Late Mike Hygate. It was such a sad day . I felt privileged to do it. Mike was liked by so many. There were many who were listening to the service outside  of the chapel at the crematorium due to so many being there. It was a wonderful send-off and  proof of his popularity. No-one had seen so many people at the Northwood Cricket Club for the wake. He will be missed by so many people. It was great to see Gordon Chiverton again. He now lives in Northampton.
On a happier note, several more interviews have come in. It looks as if I might be doing up to 10 before Christmas. Two are set for this week. All will be revealed when they are safely recorded. One is in Sussex and the other in Southampton.
I travelled to the Theatre Royal, Brighton, on Thursday to interview top television actor Andrew Lancel. He played DI Neil Manson (pictured) in over 300 episodes of The Bill. Millions watched his big story line in Coronation Street when his character, the villainous Frank Foster, had five different people hinted at being charged for his murder. It turned out to be his mother. He won TV Soap Villain of the Year for his year in Corrie. Currently he's touring Britain in the thriller The Lady Vanishes, with his on-screen Corrie mother Gwen Taylor.
A day later I was in Southampton with Marti Pellow. He gave me quite an amazing interview. Marti is starring in pantomime this Christmas at the Mayflower, Southampton. He's playing Captain Hook in Peter Pan.