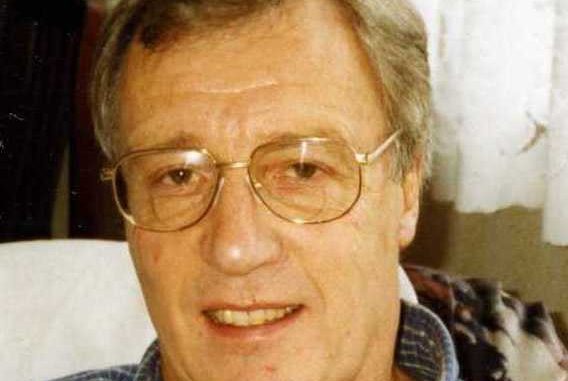 Had a few visits to deliver my new book and I am so pleased the way it is moving. It has also stimulated the sales of my 2018 book called The Wight Connections. I only have 10 copies left and my wholesaler, W Nigh and Sons of Shanklin, have about the same. If you would like one please don't leave it too late. I have had one reprint and there won't be another.
My good friend Wesley Maughan  (pictured) has written a book about his life as a professional footballer, his life-long involvement with the Salvation Army and his worldwide travels in the business world. I have been honoured to be asked to write the foreword and have guided him in the right direction, to use the talents of my organiser and the fabulous printers that I have used for my four books. We had an initial meeting at  Dimbola House,  Freshwater Bay.
Delighted to report that several top quality interviews are currently being negotiated and I am excited by all of my potential guests.
I did not expect to visit my dentist this week. I suddenly had a problem with an old filling and Tim Fradgley from Ventnor did a superb job in repairing it.
Our usual Last of the Summer Wine Saturday morning get together was officially postponed due to the World Rugby Cup Final. Not being a rugby fan,  I  did keep in touch with the score but did not watch it. I am very pro-England in the sporting world. Apparently, we were beaten by a better team. I did get up at 3am the previous night to watch England beat New Zealand at cricket. Being a Hampshire fan it was great to see James Vince get 59.