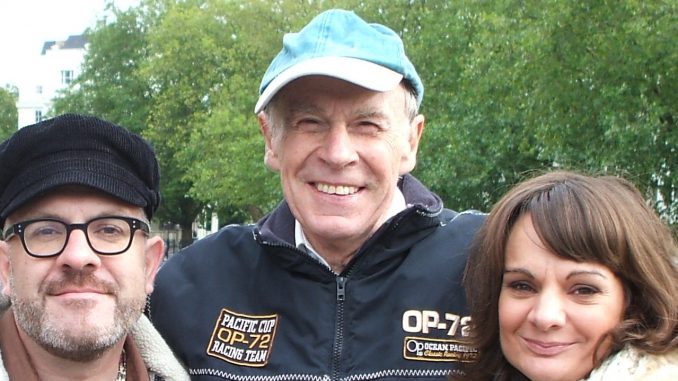 Monday was not a good start to the week. Sadly, I went to the funeral  of Ella Butler, the wife of a long term friend Bern Butler. Met one or two old friends at the wake and a few memories were relived.
Went to Bath on Thursday to interview one of my favourite actors Robert Daws. I have enjoyed his long career so much and in particular, being a cricket fan, his portrayal of Roger Dervish in Outside Edge. What a series that was with him, Brenda Blethyn, Timothy Spall, Josie Lawrence, Dennis Lill and Michael Jayston.
Such a lovely man and so good to talk to.
I had an email from an old friend called Jeff Stevenson. This comedian and game show host is now such a hit on cruise ships. He flew to Mumbai recently and during the ten hour flight listened to many of my interviews now available online. The full story is on the news section of this website.