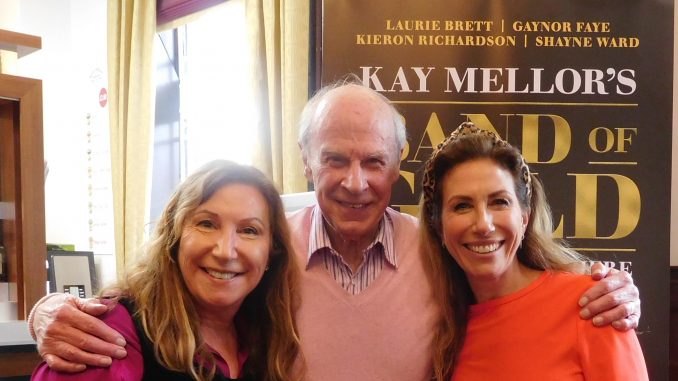 I attended the opening night of Kay Mellor's  stage version of Band of Gold on Tuesday night at the Mayflower, Southampton and loved the show. I have watched the television series five times and this is just as enjoyable. Laurie Brett (Anita), Gaynor Faye (Rose) and Emma Osman (Carol) bring their own special qualities to their characters without trying to imitate Barbara Dickson, Geraldine James and Cathy Tyson. It's a very strong cast and Shayne Ward, as Inspector Newall, proves he is so much more talented than just winning  a TV talent show. Steve Garti, as Curly, is in one of the highlights of the show – which involves rubber gloves, nylons and high heels.
This show has both moments of high drama and tarty fun from the street girls. The original music has such a stunning impact in many of the dramatic scenes. The biggest surprise of the evening was the singing of Laurie Brett. She links some of the scenes with her powerhouse vocals. I'd loved to see her in concert.
The show runs until Saturday February 8 and then continues its British tour.
John Hannam.