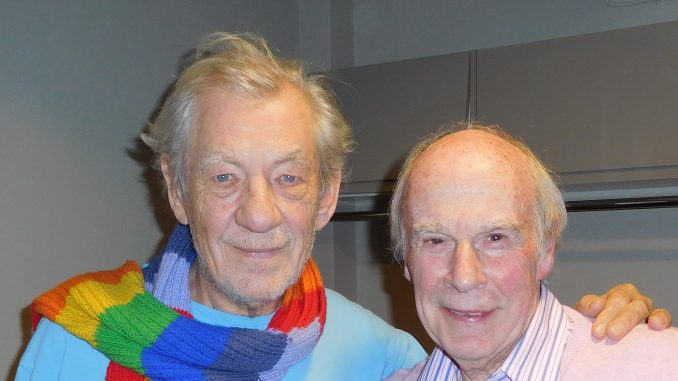 Been viewing hours of old video footage to sort out the cuts for my new DVD from my TV years. It's a hard job and the quality of the tapes does vary. This is a joint production with Maurice Gilliam and I think we have decided we have enough fascinating clips to make two volumes of the DVD. There are some great moments from primarily Island people to bring their stories and memories to life.
I spent the early part of the week writing an article on John 'Boycie' Challis for the March edition of The Beacon. So many people are interested in this one as Only Fools and Horses still has a great following.
I saw the Band of Gold world premiere tour at the Mayflower, Southampton. Loved the show. There is a review on this website.
Two fascinating interviews have come in this week. All will be revealed soon.
Had quite a surprise on Thursday when I opened up The Stage newspaper. Their quote of the week came from my recent podcast with Sir Ian McKellen, which proves important people from the world of showbiz listen to them. I feel highly honoured. They are so easy to call up on phones, computers and tablets. To listen to Sir Ian's just put in John Hannam Meets Sir Ian McKellen and it will pop up.