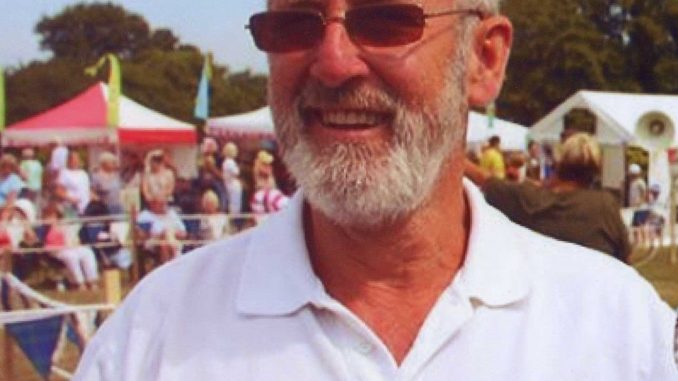 Tuesday was an exciting day as my next major project began to take shape. During my career I was lucky enough to record just over 100 television shows. These were for TV12 and Solent TV. With the help of Maurice Gilliam  (pictured)I propose to bring out a DVD later this year with short highlights from many of these. It means many Island characters will be seen re-telling some of their great stories. It looks as if there will be enough material to issue volumes 1 and 2. At present I am viewing all the shows to select the right cuts. There are so many gems among them.
I was also thrilled to receive an email from Claire John, the boss of The Beacon magazine, to tell me some of my Beacon articles are going to be also used in a magazine called Sussex Living. The firast one planned is Sir Ian McKellen.
We went to Chichester on Thursday to see Helen George in a great play called My Cousin Rachel. It was a brilliant production and their was a huge audience for the matinee.
The week ended with a super local show performed on Saturday night at the Memorial Hall, Freshwater. Loved the 60s music show. The Elderberries are such a talented group, and, as ever, they were in great form. Another full house, of course. Also nice to meet a few old friends.