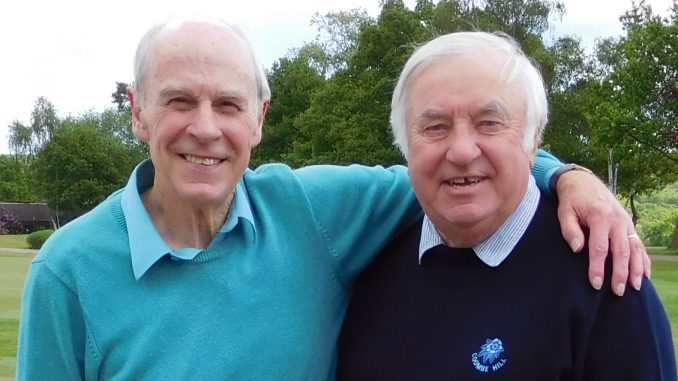 At the moment, like many other people, I am not quite sure what day it is.
I keep looking in my diary to see what I should have been doing. I have lost a few much sought-after interviews that will probably never happen again. In reality, what does it matter in these difficult times for so many people.
Always nice to  see programmes where I see people I have interviewed. In the new edition of The Real Marigold Hotel these are Britt Ekland, comedian Paul Chuckle, Susie Blake, John Altman and Barbara Dickson. Reality TV not really my thing but I do like these types of shows with people I know and, in most cases, like.
Really enjoying the Sunday Night At The London Palladium series on the  Talking Pictures channel every Sunday at 9pm. Quite a few favourites have been on. These include Cliff and the Shadows, Russ Conway, Jimmy Tarbuck,  (pictured) Paul Anka, The Bachelors, Pete and Dud, Frankie Howerd, Clodagh Rodgers and many others.
My County Press sporting archives features are still going in on a regular basis. The latest is Fiona Newnham/Brothers.
I had a surprise on Saturday night when I watched a Midsomer Murder  from 2004 which featured my friend John Woodvine, a brilliant actor. I'd forgotten he played the part of a dirty old man and murderer. It's what you call acting.  Great fun and he was far from being typecast. Such a lovely man.
Also saw a movie called Ring-A-Ding Rhythm on the delightful Talking Pictures channel. This was the American title for it. In Britain it was It's Trad Dad. I had a quick count-up of the people I had interviewed from the 1961 movie. I couldn't believe it. There was Helen Shapiro, Craig Douglas, Acker Bilk, Kenny Ball, Alan Freeman, Pete Murray, David Jacobs, Chris Barber, Derek Nimmo, Arthur Mullard, Hugh Lloyd, Ottilie Patterson, Pat Halcox, Gary 'US' Bonds, John Leyton and Terry Lightfoot. I'd also interviewed the brilliant cinematographer Gil Taylor. All of them such nice people, too.