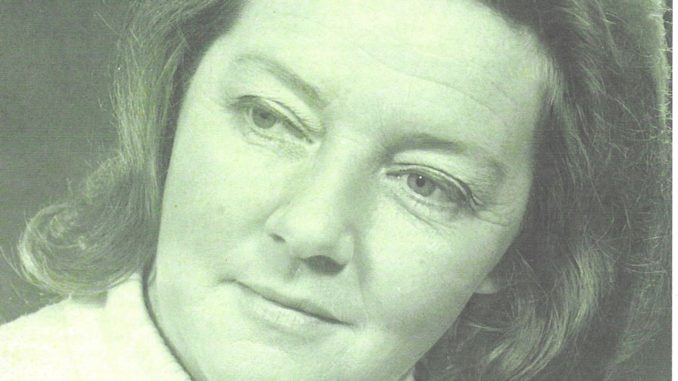 I was asked by the County Press to write a story about my 2004 visit to the home of the late Dame Vera Lynn. This has now gone up on their well-read website and there is a direct link from the news pages of this website. It was a day I will never forget.
I was also saddened to hear of the news of another wonderful lady involved with the theatre who had also passed away. This was Hazel Meatyard  (pictured) from Bembridge, who did such a lot for Island theatre, both amateur and professional. She was simply one of the nicest ladies I have ever met. I loved her both as a person and wonderful show director. She was also a much loved wardrobe mistress at Sandown Pavilion during their memorable era of top stars in summer seasons. We had a few laughs over the years and I was so proud to present her and her local companies with awards at the IW Amateur Theatre Awards. It would have been a house full and many more at the Crematorium on Friday afternoon but sadly there were only 28 allowed to attend. Thanks to modern technology it was possible to stream the service online. She had a wonderful send off climaxed by everyone who could attend putting a white rose on her coffin. People left to the Bring Me Sunshine song from Morecambe and Wise. The lovely Hazel brought sunshine to so many lives.
I was delighted to write a few articles on Hazel over the years , have her live on my radio show and to present her with my special award at the 2007 Amateur Theatre Awards.
I send my condolences to  Bernard and Samantha and other family members.