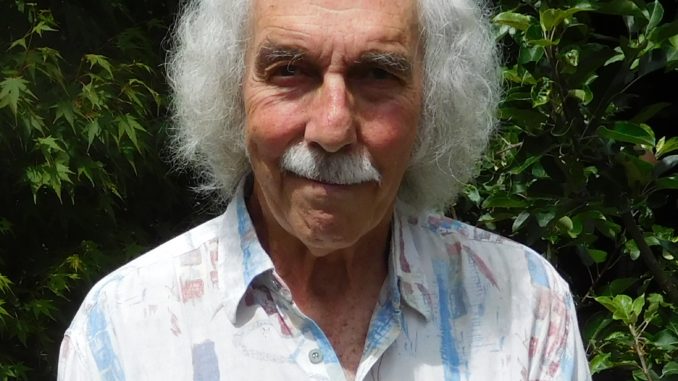 I've been tipped off that an Island-born young lady is starring in a new television series –  and good it is, too. If all goes well, I will be interviewing her within the next ten days. Hopefully, more details soon.
I am enjoying my opportunities to write full page sporting archive features for the County Press. Just sent off an article on Keith Mitchell (pictured), who during my lifetime has been such a superb local cricketer. I finally managed to interview him after a 40 year wait.
Two more Hannam Archive podcasts have just gone online – Frankie Vaughan and Michael Aspel. There are links to both from the news pages of this website.
Nice to be able to go out once a week to enjoy meals again in local pubs and restaurants. The two we have used so far, the White Lion at Niton and the Appley Manor in Ryde, have been so well organised and it's been such a welcome boost to do more normal things and it makes you appreciate them even more.
Having coffee in gardens with a few local pals is also such a pleasure – and we always talk about the good old days.