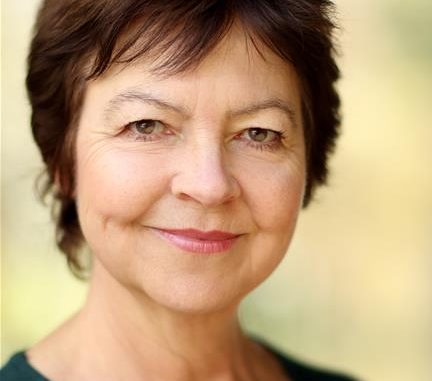 There seems some light at the end of the interviewing tunnel. Have been making plans for a few star names heading for the Island in the next few months. One or two I know personally, which is always such a help.
Also had a nice phone call from comedian Jimmy Cricket. I think he tried to disguise his voice – but it didn't work. Such a lovely man.
How great to see The Beacon magazine back in circulation following the lockdown. My JH interview in this issue is Tessa Peake-Jones (pictured) from Only Fools and Horses and Grantchester, among many other hit TV shows.
Caught up with a legendary ex-Island footballer called Barry Allen' Look out for a CP article on him very soon.
My recent County Press interview with Jeff Hose is now online. There is a direct link from the news page of this website.
I was astounded to find out that there have been over 4000 hits on the County Press website for my recent tribute to the late Island footballer Terry Mursell. He was so well liked.
I am so thrilled that a brilliant former Island cricketer has finally agreed to an interview. It's taken me over 40 years to talk him into it. Keep an eye out in the County Press.
Had a  great day on Saturday with my daughter Caroline. She is doing a wonderful job with our family tree and we had a planned visit to a Freshwater graveyard. Despite hundreds of graves, with many headstones faded, she managed to find the ones she was looking for. She was also looking for one or two other memories of past relatives –  and we found them. Spend some time at the Needles and had a nice snack at Dimbola, in Freshwater Bay. The former Margaret Cameron residence has had a brilliant makeover.