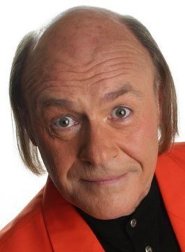 Monday was very exciting during these difficult times. I managed to fix up two brand new interviews during the next two weeks. Both are with television stars I have known for a long time – and they are both nice people.
Like many other people I am now getting frustrated and want to get back to recording some in-person interviews. Despite the current situation, I will still not undertake any phone interviews. It doesn't fit in with my show called John Hannam Meets.
So sad to hear that London's famous recording studio, Wise Buddah, where I have interviewed so many huge stars over the years, is not re-opening. Their wonderful bookings manager, Natasha, who had been there around 14 years is about to set up her own business called Miss Redhead. She will take bookings and arrange studios for clients, such as PR companies, recording companies, voice-over artists and radio stations. She is a lovely lady and deserves to succeed.
A few have asked where my County Press sporting archive features are. They will probably be missing for three weeks and then they will return. Many people seem to enjoy them. Just interviewed a lovely Bembridge lady for a forthcoming article. What a sporting life she has had – and is still having.
The week ended on a high when I interviewed one of my favourite comics – the great Mick Miller (pictured), recently seen again in the re-runs of the brilliant ITV series Last Laugh In Vegas. Look out soon for my latest interview with him. As ever, great fun.