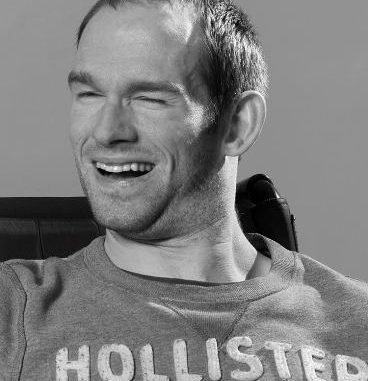 I was thrilled to be asked to write the sleeve notes for a new album, featuring all the recorded tracks of a former Island band. This is being made by an American company and at present it's very secret. Hope they like what I have sent.
Just had a copy of a brand new book by the Island's Josh Barry (pictured), a young man who, despite suffering from cerebral palsy, is achieving his ambitions within the light entertainment industry. With the help of his team, he manages to interview many people from inside  the business. The book, called The Yearbook, is now available via book stores and online. I am flattered to have the book dedicated to me and even have a chapter written about me. It's a fascinating read and has many photos of Josh with the people he has met. The foreword is by Barry Cryer.
Delighted to have written a page on Bembridge-born Dawn Hodge in this week's County Press. She has achieved so much in her life of sport.
The week ended with an interview with my old friend Shaun Williamson, who is still so fondly remembered for playing Barry in EastEnders for eight years. He loves coming back to the Island where his career first began. The podcast will soon be available and look out for him in a future Beacon magazine.