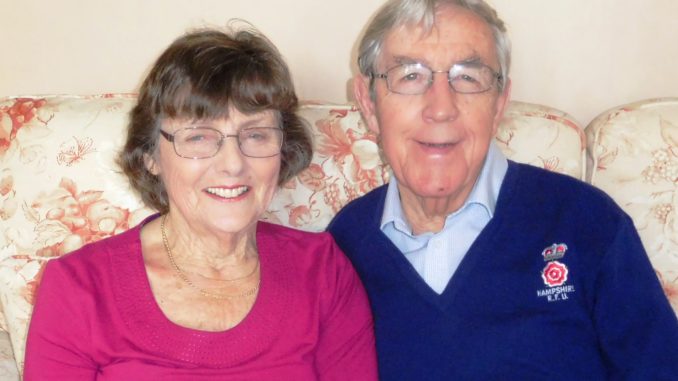 Monday would have been my 57th wedding anniversary. My thoughts were obviously with Heather that day and I managed to keep busy, which always helps. In fact, I did some recordings for my forthcoming DVDs.
I also completed another Hannam Archive programme for I Love Cowes Radio. This one with Alan Titchmarsh was due to be played on Sunday October 18 at noon and 7pm. Very grateful for IW Radio to allow me to air these again.
I would have been talking at a large Island-wide WI ladies luncheon at Northwood House. Sadly, that was cancelled for the second time.
The following day I was asked if I would do my first-ever talk on Zoom by the Island's Prostate Cancer Support Group. This will be in December. This will be a new experience for me.
Delighted to see my County Press archive sporting feature on David and Jenny Ball  (pictured) has been published. I am also grateful for the favourable response I have received from my recent celebration feature for the life of the late Andy Long. They are never easy to write. His family were pleased with it which was all that really matters.
My next County Press  sporting archive feature is on Brian Morey – the bits that I can write, anyway. What a story he's got!!