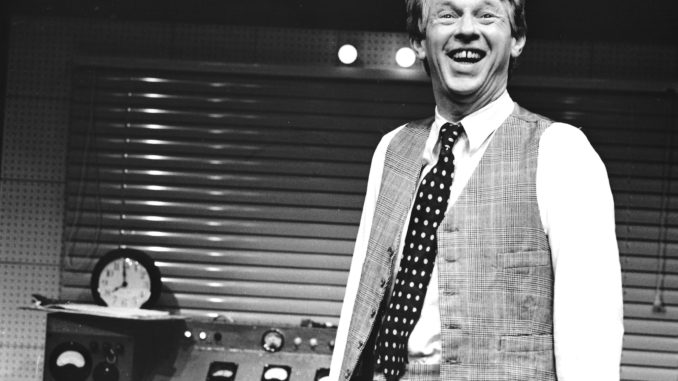 Final preparations are being made for the release of two new DVDs in time for Christmas. These two volumes will feature Island characters who appeared during my television years with TV12 and Solent TV. I am just organising the final covers for this joint project with Maurice Gilliam. If these two go well, the plan will be to release up to  four more during the next few months.
Look out in the County Press dated November 27 for a sporting archive feature I have just written on Graham Daish, an exceptional football manager.
I was sad to hear the news of the death of one of the greatest comedy impressionists of my lifetime, Peter Goodwright (pictured). He did a fantastic summer season at Sandown Pavilion in 1980 and later lived on the Isle of Wight for many years.