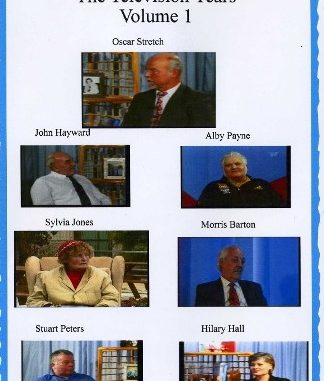 John's first ever DVDs are about to be released. They feature 14 guests from the days of his television chat shows on TV12 and Solent TV.They each contain seven local characters and sell at £9-99.
Volume 1 features Oscar Stretch, John Hayward, Alby Payne, Sylvia Jones, Morris Barton, Stuart Peters and Hilary Hall.
Volume 2 features Keith Newbery, Bernie Cullen, Derek Hunt, Fred Price, Henry Adams, Colin Smith and Wally Edwards
Confirmed stockists include Glyn Morgan's, Regent Street, Shanklin, Farnworth's, Nodehill, Newport, Dalverton Garden Centre, Lake, and Godshill's Old Smithy. More may be announced soon.
You can also order via John with a email from this website.