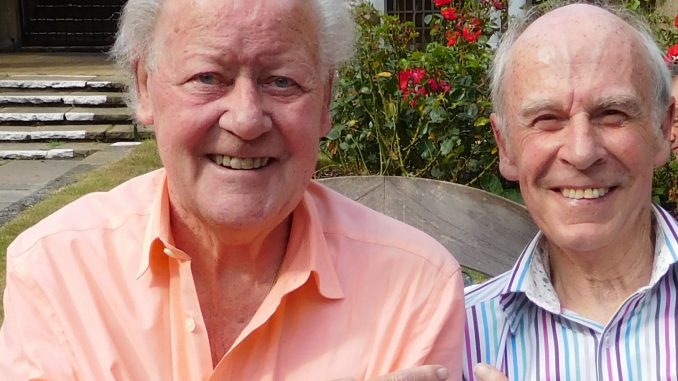 I have got behind in my blog so I am going to put that right.
Sadly, not much new or exciting is happening. That might well change quite soon as various press releases are beginning to arrive again. My daughter, Caroline, is involved with thee shows that are soon to reappear. A sign that theatres are at least planning shows again.
I have tried to keep sane by keeping in touch with a few long-term showbiz friends.
Delighted to have two new Wight Memories published in the County Press. These were on the old Talk of the Wight shows at the Memorial Hall, Freshwater and a feature on the legendary Islander Uffa Fox. I even had a phone call from a lovely lady in Lymington saying how much she enjoyed it just an hour or two after it was published.
Recent sporting features have included Shanklin's former professional boxer, Ray Fallone, and Joy Wickens Batten who had enjoyed such a wonderful Island sporting life.
I love surprises and I had one a day or so ago. My longest  showbiz friend, singer Craig Douglas (pictured), who was born on the Island, rang me for a chat. That was not unusual as we always keep in touch.When I asked him where he was he told me he had just moved back to the Island. When he left to enjoy world fame he  was just 17. As his number one hit says "I've aged a year or two since then." It was in the summer of 59.
We quickly popped in to see him and he was looking good. He had to retire from showbiz around 15 years ago due to ill health.
Had a good response from my May feature on Jane McDonald in  the May Beacon magazine. I think it can also be viewed from The Beacon website.
Like everyone else, I am looking forward to catching up with a few good friends from Monday May 17.