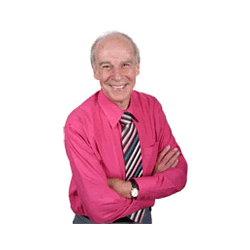 WC NOVEMBER 15.
After interviewing Aled Jones on Friday in the heart of the West End it was back to London on Monday to come face-to-face with Russell Watson. It was such a thrill to meet him and he was a particular favourite of my late wife Heather. He looked really great, after being lucky to survive several major health problems. We hit it of off straight away and I am so pleased with the outcome of the interview. It was such great fun to be a part of. We also discovered we both have a love of running. I didn't challenge him to a run down Oxford Street. I left the studio exhilarated at meeting a guy who has achieved so much in his career and given so many people hope by the way he has faught off life threatening illnesses. Being in his company for nearly 40 minutes was a real joy.
Went to Chess for the second time in two weeks. I originally saw it in Cardiff when I interviewed James Fox, one of the stars of the current touring show. Went to the Mayflower on Tuesday night and enjoyed it all over again. Not a run-of-the-mill musical and the refreshing production and the choreography by Craig Revel Horwood is stunning. The singing by the principals and ensemble is just incredible. It ends at the Mayflower on November 20.
Saw a brilliant new play in Guildford on Thursday, called The Haunting. This Charles Dickens ghost story makes a brilliant play and it was so scary at times. Many young people in the capacity audience screamed out in fright, which added so much to the afternoon. It continues this short run at Eastbourne next week and Malvern the week after. It is a two-hander (thats all I am prepared to state) and stars Paul Nicholas and Sean Maguire, who are both in brilliant form. Luckily, both have undertaken interviews for John Hannam Meets. Sean now lives in America where he is in constant demand by Warner Bros for movies and TV shows.
The week finished off with a Friday night chat for the IW Ramblers in Newport. It was a most enjoyable evening and they seemed to enjoy my Chatting Up The Stars talk, in aid of the St Mary's Applegate Breast Care Nurses Unit.